By UAS Marketing on Nov 5, 2020 10:09:58 AM
A friendly reminder of our upcoming Chr. Hansen and UAS Labs event at Probiota Americas 2020 Digital Summit! Register today!

Next week, Dr. Adam Baker of Chr. Hansen and Dr. Gregory Leyer of UAS Labs will come together to present science centered probiotics for new applications! A Platinum sponsors of the IPA World Congress + Probiota Americas 2020 - Digital Summit our scientific leaders will host a 20 minute live discussion on Wednesday, November 11th.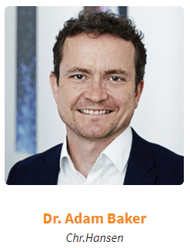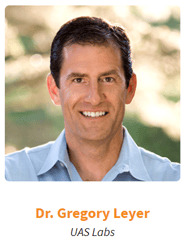 What to Expect
Science Backed Probiotics for New Applications
Dr. Leyer and Dr. Baker will discuss the importance of the microbiome and the scientific and clinical research behind probiotics for new indication areas.
* Learn about science backed probiotics for new applications in the microbiome era
* Get insight from the experts on the upcoming application areas for probiotics
* Discover the importance of research in pre-clinical and clinical development
* Receive a highlight of strains studied by health area
Event Details:
* Based on the current landscape, Probiota Americas has gone digital
* The event takes place Nov 10-12 • Each day will run from 11:00-1:00 CST
* The Chr. Hansen + UAS Labs presentation will take place on Day Two following a live panel which Dr. Leyer will also take part in
Registration
Pre-registration is required to attend. The event is free for all attendees. Click below to register!
If time allows, please consider joining the event in support of Dr. Baker and Dr. Leyer!