By UAS Marketing on Nov 5, 2020 10:08:31 AM
After his dumpling and noodle breakfast, Chr. Hansen's Business Leader of Asia-Pacific, Warren Jiang, introduced himself to the team!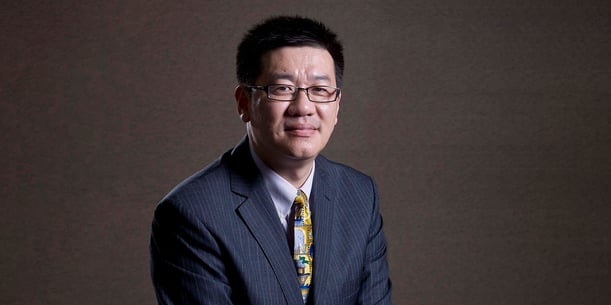 ---
1. What is your current role?
I am the Business Leader of Asia-Pacific.
2. Where did you go to school and what did you study?
Shanghai Medical University with a Major in Clinical Medicine. Also, I have an EMBA from China Europe International Business School
3. What do you enjoy doing in your spare time?
Reading, traveling and fishing.
4. Favorite Food?
Hot Pot, Japanese food.
5. When did you wake up this morning and what did you eat for breakfast?
6:30AM, dumpling and noodle, my favorite breakfast.
6. What was your first job?
Being a doctor in public hospital
7. What is something you have done or plan to do on your "bucket list"?
To study ancient architecture.
8. What is the best piece of advice you've ever been given?
"Create the possibility for yourself"
9. If you could live in any time period, when would you live?
University time, full of dream and energy!
10. If you could pick a new skill in an instant, what would it be?
Rock Climbing
11. If you could live in any country, where would you live?
Swiss!
12. What do you enjoy most about working at UAS Labs/Chr. Hansen?
The outstanding product, casual talk and affinities within the team.